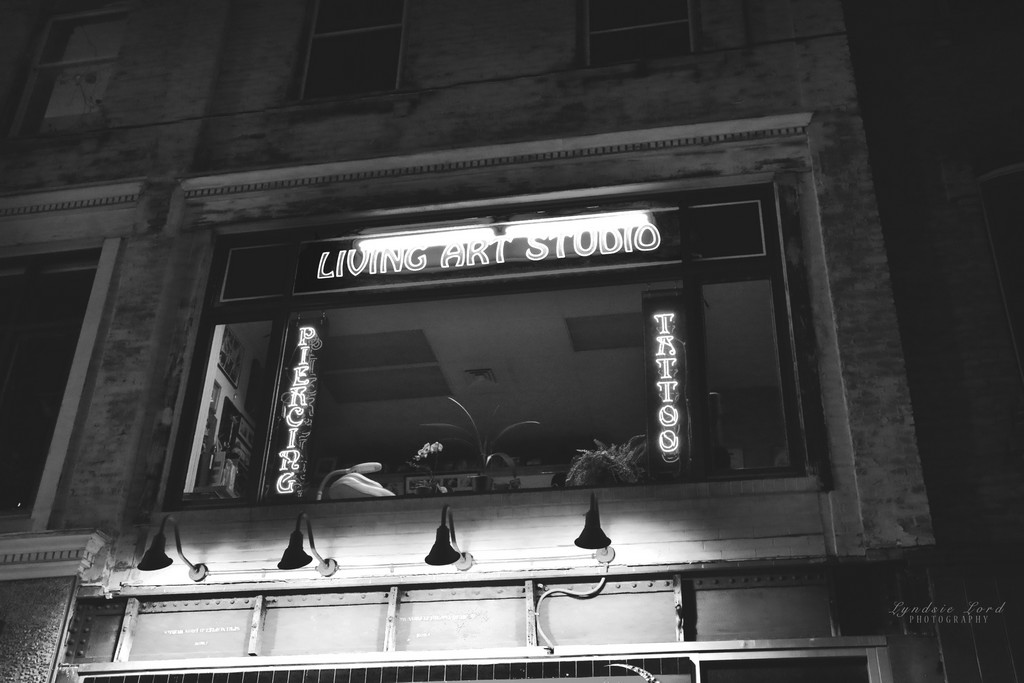 Welcome to the Living Art Studio
219 Main Street Northampton MA 01060 tel: (413) 584-3758
Established in 1989, Living Art Studio has been an artist owned business for 25 years and at the forefront of the tattoo scene in New England.
Located in beautiful downtown Northampton Massachusetts, Living Art Studio continues to offer friendly personal service in a clean, comfortable environment.
In order to maintain the highest level of professionalism and cleanliness, the Living Art Studio is certified by the Massachusetts Board of Health and continues its long-standing membership in the National Tattoo Association. All employees are members of the Alliance of Professional Tattooists and have completed seminars on disease prevention in tattooing.
As well as offering the safest environment possible, Living Art Studio strives to provide top quality tattooing in a wide variety of styles.
We are located at 219 Main Street in Northampton on the second floor across from City Hall.
We are open Tuesday thru Saturday, 11:00 am to 8:00 pm. Walk-ins are sometimes available but appointments are preferred and recommended.
Call (413) 584-3758 for a free consultation or use our contact form.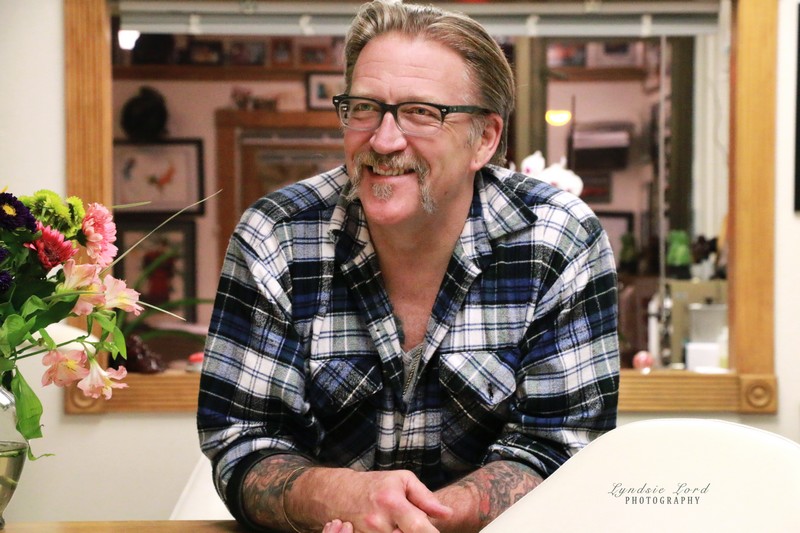 Scot Padgett
Tattoo Artist
Scot has been professionally tattooing since 1987 after a four year apprenticeship. He opened the first Living Art Studio in 1989 in Stafford Springs Connecticut and the Northampton location in 2001 when tattooing became legal in Massachusetts.
Scot has attended conventions and tattooed in many metropolitan cities in the United Stated and around the world. Scot is a member of the National Tattoo Association and Alliance of Professional Tattooists.
He is an award winning artist who's work has been featured in books and published in multiple magazines such as Tattoo, Flash, the cover of Skin Art and local publications.
See Scot's tattoo galleries here.  See a 3D version of Alligator tattoo by Scot here.